(770) 307-2062
Shop: (404) 408-7717

Land Management and Pasture Renovation
Pasture Grooming, Aeration and Spraying
Tree Mulching and Brush Cutting
Fence Line Vegetation Control
Survey and Fence Line Clearing
Estate Landscape Spraying
After Timber Harvest Cleanup
Arena Maintenance
Hydro-Seeding
Insect Control
Soil Conditioning
Commercial and Residential Lot Clearing
Pond Construction and Maintenance
Horse and Nature Trail Development
Detention Pond Mowing
Vacant Lot Weed Control
Right of Way Clearing
Utilities Line Clearing
Demolition of Old Barns and Buildings
Wildlife Food Plots
Plus Much More!
Our 5 Step Method for Pasture Success
Is your pasture in need of some immediate attention? Over time, many pastures can become riddled with wash out ruts, drainage issues, rocks, other debris and even sinkholes making an unsafe environment for you and your horses.
We have been making pastures safer and more efficient for more than 30 years. With our years of experience and dedication, we can solve your pasture woes in a manner which will most likely be cheaper than your next emergency vet visit. If there was a way to save your horse the pain and agony of injury or illness due to noxious weeds or hazardous conditions, you couldn't afford not to do it!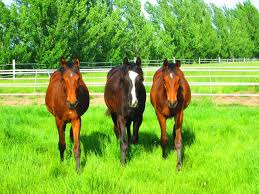 Step 1 - The Planning and Decision Process for Your Project
Planning your pasture doesn't have to be a chore or a burden you dread to tackle. It can be as simple as making the decision to do so. For most of our clients, it simply comes down to putting their horse sense to work and understanding bad things left uncorrected only get worse and fester. Your horse is an investment, a friend and a loyal companion you care deeply for. Shouldn't you treat them as such; after all, they are there for you and trust you to look out for their health and safety. This is why we take our job so seriously, we understand the bond you have with your horse (or horses) and it is our top priority to help make your pasture environment as healthy, efficient and safe as possible.
First, we listen to your needs and take time with you to discuss your options. Every pasture plan is unique and custom tailored to you, your horses and the property we are working with. Together, through careful consideration for your specific needs, concerns and challenges, we have the utmost confidence that an affordable and efficient pasture care plan can be accomplished. During the initial discussion, we will also take the time to openly communicate any current conditions or potential challenges we foresee. Backed by 30 years of practical experience, we have the tools, ability and skills necessary to put together a solid plan for even the worst pasture. We simply maintain a focus on safety and promoting a healthy environment for you and your equine friends while utilizing all we have learned over the years to acheive only the best results possible.
Step 2 - Putting the Plan Into Action and Starting the Work
This is where we get serious about moving forward. We come out and begin the preparation of the seed bed by mechanical means to ensure proper germination and a healthy growing environment for the young seedlings. Proper seed soil contact is essential for a properly planted pasture. This may include a total tillage of the soil or a level and float of the soil if the compaction isn't a concern. It all depends on the current state of your pasture.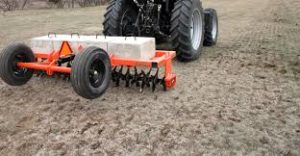 Next, we begin the seeding process followed by accurate fertilization and an application of dolomitic pelletized limestone to ensure adequate nutrient levels for young seedlings to begin their journey. We have discovered a method to jumpstart the forage grasses to give them an advantage even in the most challenging soil and climate conditions. Too much fertilizer can injure or even destroy young seedlings while not enough can also cause harmful effects. This is where experience strikes a balance with science to bring the total process together.
Although we utilize a special blend of fertilizers best suited for your specific project we still like to sample the soil for an available nutrient soil profile to better assist your young pasture to fully develop into the pasture you desire. This is where we put into practice blending science, experience and a little forward creative thinking to ensure your pasture develops into a viable resource for your equine needs.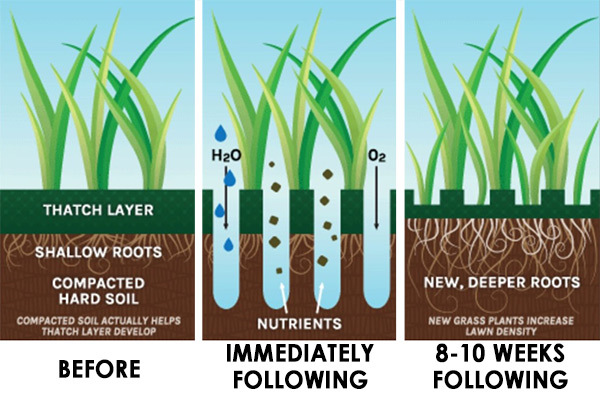 Patience is often one of the most difficult things to practice when anticipating the arrival of your new seeding emergence from the soil. With time and reasonable climatic conditions, most newly planted pastures develop and mature into a beautiful work of art you'll be proud to show off to your friends, both human and equine.
Remember, this is a partnership between you and Diamond H Ranch as we are both seeking the same positive results. We are always available to discuss any concerns with you over the phone and can usually be on your property within 48 hours (weekend and holidays excluded) to treat and diagnose any type of anomaly which may occur. After all, we've made our reputation one pasture at a time and one customer at a time!
From our humble beginnings, we have never forgotten the customer/vendor relationship and our reputation bears witness to this fundemental philosophy we practice here at Diamond H Ranch.
Step 3 - The Follow Up & Assessment of Your Project
This is where we come back, assess the progress of your pasture and usually set the schedule for a follow-up fertilization if you desire. At this point we will provide inspection of your new forage grasses at no additional charge. We can address any additional needs or questions you may have about the continued care and maintenance of your pasture. We will design a plan for our continued care and educate you on a do-it-yourself maintenance program should you be willing to try.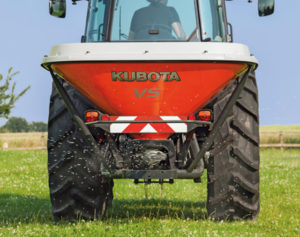 There is no charge for this service as it is part of our commitment to you, our partner in this project which we have embarked on together. We never want you to feel like you are just another project. We always take our time to make sure you fully understand the process and the future needs of your pasture.
We also take the time to properly educate you and share our knowledge on things like proper grazing, watering, continuing fertilization requirements, proper maintenance and ways to get the most out of your pasture project. We realize the importance of this and have the knowledge and expertise to properly advise you on how to keep your pasture growing and thriving for years to come.
Step 4 - Final Phase & Inspection Before Starting the Maintenance Plan
The next step is very important to maintaining your pasture and managing the proper number of horses to acreage requirements. We will develop a care plan for your pasture going forward which can be reassessed as time goes on to better serve you. After all, your pasture investment is our invenstment as well and we want your project to give you years of satisfaction and enjoyment while increasing your property value.
Our advice is always free, precise and given with our customers in mind. With a proper assessment of your pasture needs and a comprehensive total pasure care plan, we aim to be there for you every step of the way. Building a lasting relationship with our clients is paramount as it allows us to further refine our craft and aid you and your horses for years to come.
Step 5 - Maintenance Begins
Implementing a regular maintenance plan is critical for keeping your pasture healthy and viable under changing environmental and occupational conditions. We will always try to give you the best value for your dollar by ensuring only top quality products are used with a professional and timely application. Making sure your pasture excels in all aspects is in our best interest as well as yours.
We have built our reputation one pasture at a time and one customer at a time. Regular applications of high quality, horse safe products sets us apart from others who sometimes tend to be fly by night, part time tractor owners with little to no speicialized training or experience. We utilize real world experience by testing our products on our own pastures. Rest assured, we do not blindly follow trends of fads in the pasture market, we only offer solutions which have proven to be the most beneficial for our own pastures over the years. This means no guessing about application of new products or vendor influenced up selling of products. We offer real world experience backed by years and years of pasture planning and development.
Remember, we want your project to be successful! We value your business and we know the meaning of real world customer service and commitment!
Give us a call:
(770) 307-2062    Shop: (404) 408-7717